Dawn Emerson Workshop 10-2021 – CANCELLED
WORKSHOP HAS BEEN CANCELLED
"PASTEL INNOVATIONS"
OCTOBER 23, 24, AND 25, 2021
9:00 – 4:30
LOCATION: CONGREGATION BETH EL
CBE COMMUNITY HALL
107 ADAM STREET
BENNINGTON, VT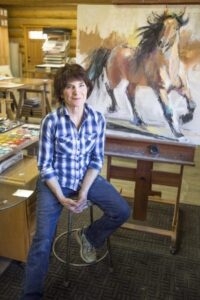 Dawn Emerson will be giving a 3- day studio workshop this Fall.  If you are interested in attending this workshop, please send a check for $375 for (members) and $400 (non-members) by June 1st.   Make checks payable to VERMONT PASTEL SOCIETY and send to:
Linda Masten
497 Fox Hill Road
Bennington, VT 05201
If more than 15 people register for this workshop, there will be a lottery on June 2nd for VPS members first and a waitlist following for VPS members and non-members.  Checks will be returned or destroyed for those who do not get in on the first draw.
Cancellation:  Once you have been registered into the workshop, we will be unable to give refunds unless we can find someone to fill your spot.
There are a limited number of partial scholarships available for VPS members.
Questions can be sent to Linda Masten at lindamarymasten@gmail.com
DUE TO COVID19, THE HALL HAS REQUESTED THAT ONLY VACCINATED PEOPLE ATTEND.
Dawn Emerson - Workshop Description

Dawn Emerson - About the Artist
Dawn Emerson - Lodging Options
Dawn Emerson - Materials List