2023 Members Exhibition – Park McCullough House, Bennington
VPS: Champlain is pleased to host the 2023 Members' Exhibition during the months of June through September.  
Here is the important information:
Location:  The Park McCullough Historic Governor's Mansion
Bennington, Vermont
Dates:  June 4 through October 8, 2023
Judge of Awards: Marlene Wiedenbaum
List of Awards:
Judge's First Place Award
Judge's Second Place Award
Judge's Third Place Award
Luminous Landscape Award
Reflective Waterscape Award
Lively Still Life Award
Figuratively Speaking Award
Abstractly Appealing Award
Totally Tonal Award
Touchingly Textural Award
Colorfully Crafted Award
Lovely Lines Award
Shapely and Edgy Award
Award Sponsors:  Click on the logo to visit our sponsor sites.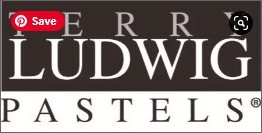 Registration Deadline: Monday, April 24, 2023
Drop Off: Tuesday, May 30, 2023 from 11-2
Reception: Sunday, June 4, 2023 from 1-3
Pick Up: Tuesday, October 10, 2023 from 11-2
Submission guidelines: To participate in the Members' Show, you must complete this Google Form, HERE, which allows you to submit up to 2 pieces of art for the exhibition. You must submit your 2 pieces in priority-of-hanging order. If we do not have room for both, we will use just your first choice.
You have until April 24, 2023 to register your art. Once received, we will calculate the space available to us at the gallery, and let you know how many pieces of art we can accept on drop-off day.
Eligibility: All VPS members may enter up to 2 pieces.
Artwork requirements:
at least 90% pastel (oil or soft)
original, not painted in a workshop or class
completed within the last three years
not exhibited in any previous VPS competition
framed, labeled, and ready to hang from wire
By submitting your work, you are agreeing to the terms established by the Park McCullough House for exhibitions.
Commission:  The Park McCullough House collects a 30% commission from all sold works. Members are allowed to submit NFS work, but you are highly encouraged to have your work for sale.
Announcements and Public Relations:  Park McCullough House will create a press release to be distributed to local media outlets. Please share information about the Members' Show on your social media. Hard-copy postcard invitations can be created at the exhibitors' request and expense.
Artist Participation: We encourage artists' participation by attending the opening reception on June 4th. 
Liability: By submitting titles and framed sizes for hanging in this show, artists are agreeing to the terms established by the Park McCullough House for exhibitions and understand that the Vermont Pastel Society has no insurance for liability available for artwork in transition to and from the venue and while hanging in the venue. All risk for damage to or loss of artwork at the Members' Show, as well as during transportation to or from the venue, is the responsibility of the artist. 
Art Transportation: Please contact your Hub Point Person to help you arrange transportation of your artwork(s).
Questions:
If you have any questions about the exhibit, feel free to contact either one of us:
VPS: Champlain, Lisa Kent [email protected]gmail.com
VPS: Champlain, Marcia Blanco [email protected]