VPS Newsletter April 2021
QUARTERLY QUOTE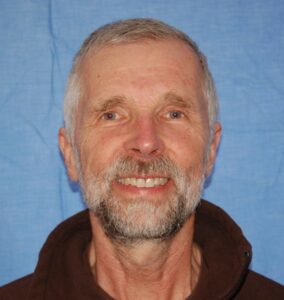 Art has a voice—let it speak.
Rochelle Carr


Spring is here, and a renewed feeling of hopefulness abounds. Let's celebrate in whatever way we want…including by painting!

Three regional hubs continue to meet regularly, via Zoom, and three others are hoping to meet this way soon.
Holding an in-person workshop continues to be fraught even as the pandemic winds down, but our VPS artists persevere in planning for 2021.
Exhibitions for 2021 include two Members' Exhibitions: one now, and one in the fall.
Our next board meeting via Zoom is in April.

CALENDAR OF UPCOMING EVENTS:
April 3 to June 4, 2021: VPS Members' Exhibition at the Southern Vermont Arts Center, Manchester, VT
April 20, 2021: VPS Board Meeting, 7-9 p.m. remotely via Zoom
Sep-Oct 2021: VPS Members' Exhibition at T.W. Wood Gallery, Montpelier, VT
Oct 23-25, 2021: Dawn Emerson workshop in Bennington, VT
VPS REGIONAL HUBS UPDATE
With VPS: SW modeling how to stay connected as a hub during physically distancing times, two other hubs, VPS: SE and MS, are now meeting regularly via Zoom. And VPS: CEN has begun with remote meetings as well. VPS: CHP and UV promise to give things a try soon. The spirit of hubs gathering in-person was inspirational in early 2020, but the pandemic put an abrupt halt to that. With the real possibility that artists can safely start meeting again soon, these remote meetings now offer a transitional bridge to that brighter future ahead. So, thank you, VPS: SW for showing us the way, and thank you to our other hubs for embracing the virtual approach while we dream of the real thing to come.
VPS EXHIBITIONS
Our Board decided, with our VPS Juried Show occurring so late last year, and being displayed on our website from November 2020 through January 31, 2021, that we will not have a Juried Show this year. Added to that, we have been isolated from each other for a year and have been unable to visit galleries and see actual pastel paintings on the wall. So, with venues opening up again, our Board felt it would be better to welcome all our VPS artists to exhibit now, in a Members' Exhibition, one in the spring, and then later on, in the fall of 2021.
Just to remind those who know, and to inform those who do not, our philosophy as a pastel society has been to have two types of shows. Our Juried Show showcases our most accomplished pastel painters, as judged by a pair of nationally known pastel artists. Our Members' Exhibition (ME), on the other hand, celebrates our diversity, our varied interests, our courage to take risks, our membership's depth and breadth. Accordingly, we hang one or two pastels of every artist who submits to the ME, and we ask our judge to pick pieces according to categories of subject matter (landscape, still life, abstract, etc.) and compositional element (line, shape, color, texture, etc.). This offers a chance for everyone to be recognized for their work.
For the April ME, we have 50 paintings to be displayed. They will be judged by Master Pastellist Dave Francis during the opening week. Although there is no opening reception, our pastels will be able to be viewed in person during the show's two-month run, and there is hope that by the close of our ME, there might be opportunity for larger groups to gather in public.
This ME is notable for another reason. Because we don't have an Exhibitions Coordinator, we have asked the hosting hub to do all the organizational aspects of putting on a show. VPS: SW has been our first hub to do this, and they've done superbly. Please find any opportunity you can to let them know how much you appreciate their efforts. Without them, we would not be having this ME!!
VPS WORKSHOPS
Unfortunately, our Lyn Asselta workshop slotted for April 30 to May 2, 2021 in Bennington, had to be cancelled, but it is being rescheduled for 2022.
With many of Vermonters getting the CoViD vaccine, and, as  venues are slowly opening up in our state, it is likely that our other workshop with Dawn Emerson will take place in Bennington from Oct 23-25, 2021.
VPS BOARD NEWS
We will be holding our next board meeting virtually via Zoom on Tuesday, April 20, 2021 from 7-9p.m. We have a number of interesting subjects to discuss, so please feel free to attend. The link for the meeting is included below
https://us02web.zoom.us/j/85244204701?pwd=VEltYm9wSmg4dWlTamJsTlVBVGFIdz09
Remember, as a VPS member, you can show a painting on the VPS website with a link to another image and to a short bio. If you want to do this for the first time, or if you want your image changed in the VPS Website Gallery, please use this link: https://vermontpastelsociety.com/participation-in-the-members-gallery/.
Don't forget that you can also rent DVDs for free as a member. The information is on our website.
THANK YOU FOR YOUR CONTINUED PARTICIPATION IN VPS!
With two Members' Exhibitions coming this year, a workshop planned for the fall, and our Hubs rebounding from a pandemic-imposed isolation, there is much to be gained by being a member of the VPS. Thank you to those who have renewed, and, to those who have not, please consider renewing your membership today.  We are who we are because of the undying support for our organization that you all provide. Keep it coming, as you keep on painting in pastel!
Matt Peake, VPS President